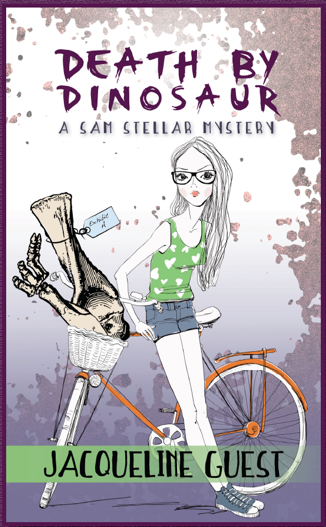 Jacqueline's latest book is here!
Overview
Meet Samantha Stellar. She's I4 and spending her summer in a work-study program at the Royal Tyrrell Museum of Palaeontology in Drumheller, Alberta with cousin, Paige. You might think that's a pretty chill way to spend the summer. But where Sam's involved, trouble is bound to follow. That's because Sam sees herself as a detective in the making, and when a mysterious dinosaur bone goes missing, She's on it!
The closer Sam gets to finding the thief, the deeper she gets into hot water.
Her line up of suspects includes her cousin's summer crush which causes Paige to go ballistic, but a crime must be solved and Sam knows anyone, even the cutest guy in the lab, can hide a dark secret.