Robert couldn't believe his comic book superheroes were actually communicating with him!   It all started after he'd found that glowing meteorite…
Can three comic-book superheroes and a meteorite from outer space really protect Robert Tourond's brothers  as they fight the enemy in Europe during World War II?
It's 1943 and World War II is raging. 15-year-old Robert Tourond is safe at home in Calgary,  but his three brothers are all overseas, fighting the Nazis. A dreamer, Robert closely follows  the exploits of his three favourite comic book heroes  – Captain Ice, Sedna of the Sea and the Maple Leaf Kid – who also battle the bad guys in the monthly comics he spends his allowance on.
When Robert finds a meteorite in Nose Hill Park near his home, a strange chain of events begins.  In the same week, a meteorite features in the story lines of all three superheroes.  Then his brother Patrick writes to him from Italy about a shooting star he has seen!
Robert becomes convinced a magical link exists; his comic book heroes are giving him messages about his brothers' far away fortunes… and misfortunes.
Robert needs money to keep the comic books coming and help the superheroes to protect his brothers. But his own real-life nemesis – known in school as "Crazy Charlie" – seems to keep finding ways to cut his profits. She wins the prize money in a competition he had his sights on, and when he gets a job delivering telegrams, Charlie's doing it too. Then they discover exactly what news those war telegrams have for the recipients.
And then Charlie has to deliver one to Robert's house.
Can Robert and his heroes really protect all three brothers and bring them home?  What would happen if reality came crashing into his world, like a meteorite falling from space? Who will help then?
The Comic Book War is Jacqueline's eighteenth book, published by Coteau Books in 2014.
The Comic Book War is the third book in the Tourond series.
ISBN 13: 9781550505825 • ISBN 10: 1-55050-582-3 • ISBN ePub: 9781550508017
Study Guide
Awards:
Red Maple Finalist in the 2015 Ontario Library Association 'Forest of Reading Awards'.
Bronze medal winner of the 2014 Moonbeam Children's Book Award for Young Adult Fiction – Historical/Cultural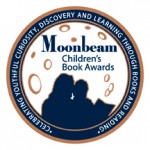 Reviews:
"this wartime tale featuring young characters with complementary strengths
and vulnerabilities shines in a sharply rendered setting. " The Kirkus Review of The Comic Book War
"It's hard to give a book nothing but praise, but this book deserves it."
Resource Links
"It is rare to have a novel this well-knit and put together."
Resource Links
"My favourite part of Guest's story was the spectacular job she did of the setting; historical fiction is one of my favourite genres .Further one of my favourite historical settings is the Second World War which made the whole novel amazing. This is one of my favourite books and I look forward to more great work from Jacqueline Guest."
Student Review
Kudos:
Library Services Centre, Kids' Best Seller Committee has chosen The Comic Book War for their Bestseller Catalogue this season.
New!!
With purchase of set of novels or with novel study of one of Jacqueline's books, a FREE Skype or Facetime visit is included.
BUY FROM AUTHOR